Since early April 2020, the Centre for Additive Manufacturing (ZaF) at the Ostfalia University of Applied Sciences has been producing components for face shields using 3D printing processes. With this initiative, the Ostfalia supports the Technical University of Braunschweig and the German Aerospace Center (DLR) in the production of face shields. These are urgently needed by the clinics in the region due to the corona crisis and are currently not available by other means.
The faculties of Electrical Engineering, Automotive Engineering, Computer Science and Mechanical Engineering involved in the ZaF are committed to the initiative and provide 3D printers as well as specialist expertise. Several students immediately offered their help. The devices, usually used in teaching and for research into additive processes, are now used to produce special headbands and reinforcements made of plastic, which are needed for the production of facial shields.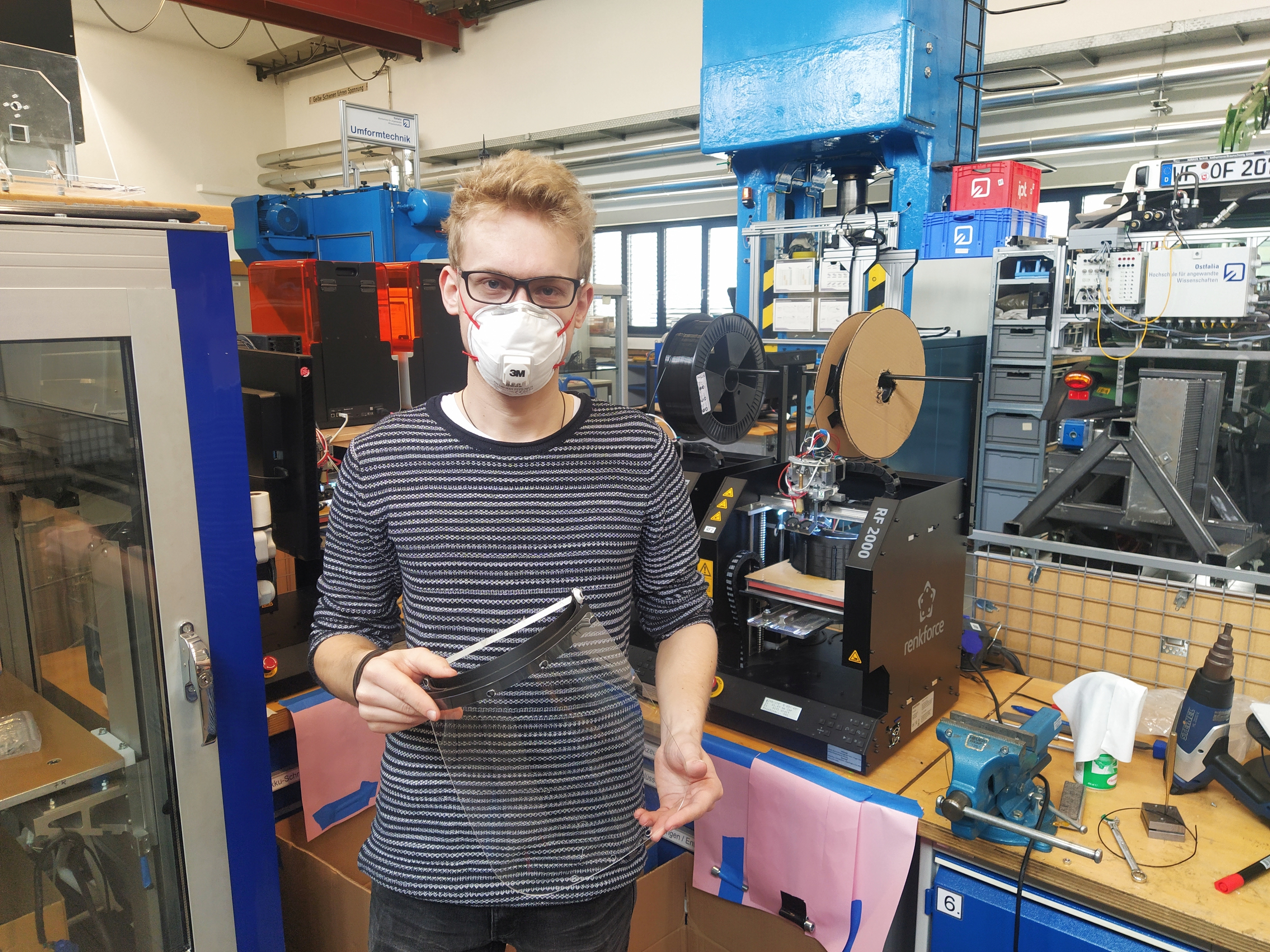 Production of components for face shields in the center for additive manufacturing
"In compliance with all protective measures, up to 100 pieces can be produced per day. Two people supervise the printers", explains Dipl.-Ing. Franz-Gregor Haas, who coordinates the practical tests and activities at the Ostfalia and is in close contact with his colleagues from the TU and DLR. Work is underway to manufacture the components of the masks by injection moulding. This should enable a faster production of many parts and thus ensure the continued support of the clinics even when demand increases. "However, 3D printing is the best alternative for the transition," states Haas. "I am pleased that we are able to help in this challenging situation by using the resources at our disposal. In doing so, we are assuming part of our social responsibility."
Please contact Dipl.-Ing. Franz-Gregor Haas for more information on this initiative.