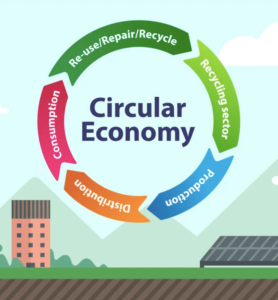 Sustainability
Sustainability in a circular economy requires the recycling of raw materials. Critical raw materials in particular have to be recycled, also in order to cover the large, rapidly growing demand for critical raw materials. Many critical raw materials come from China, Russia, Brazil, Chile and Congo. In 2023, the EU developed a new proposal to secure critical raw materials.
https://single-market-economy.ec.europa.eu/publications/european-critical-raw-materials-act_en
Critical Raw Materials
In particular against the background of geopolitical shifts and tensions, dependencies on third countries should be reduced.
https://www.consilium.europa.eu/en/press/press-releases/2022/03/11/the-versailles-declaration-10-11-03-2022/?__cf_chl_tk=CjBb38iCSvchlDBITKIKwTI5HUW6_i2qKcbRPniojlU-1647116258-0-gaNycGzNC EU
The recycling rate in Germany is estimated at around 42%. How should the 58% critical raw materials be recycled in the future? The EU has not yet created a framework for this. The critical raw materials are: Antimony, Arsenic, Bauxite, Barite, Beryllium, Bismuth, Boron, Cobalt, Coking Coal, Copper, Feldspar, Fluorspar, Gallium, Germanium, Hafnium, Helium, Heavy Rare Earth Elements, Light Rare Earth Elements , Lithium, Magnesium, Manganese, Natural Graphite, Nickel – battery grade, Niobium, Phosphate rock, Phosphorus, Platinum Group Metals, Scandium, Silicon metal, Strontium, Tantalum, Titanium metal, Tungsten, Vanadium.
https://eur-lex.europa.eu/legal-content/EN/TXT/?uri=CELEX%3A52023PC0160#document2
Recycling of E-Waste
Prof. Launer conducts private research with a team of volunteer researchers on recycling concepts for these raw materials, in particular all raw materials that can be recovered from so-called electronic waste. There will also be a conference day in November 2023. In previous years, the topics were sustainability in general and the promotion of organic food with the Chamber of Agriculture in Uelzen.
https://institutfuerdienstleistungen.com/en/conference-special-recycling-7th/
This research is private and is not supported by Ostfalia University.