Digitization and Industry 4.0
The aim of expanding the competitive and employment-intensive economy formulated in the federal government's high-tech strategy is described by means of the Industry 4.0 future-oriented project. This area is closely connected to digitization, digital transformation and the Internet of Things and is the focus of the research area.
Ostfalia I4.0 Catalog - Demonstrators of Industry 4.0 Technologies
In order to show various technical possibilities how companies can take time-, resource- and cost-saving steps towards digitization, Ostfalia's "GrowIn 4.0" project team has compiled a catalog of demonstrators of several Industry 4.0 technologies, which is being continuously expanded. The "Ostfalia I4.0 Catalog" is intended to illustrate the potential of digitization measures and also to encourage interested companies to have a look at the technologies in use and to talk about cooperation opportunities for their development.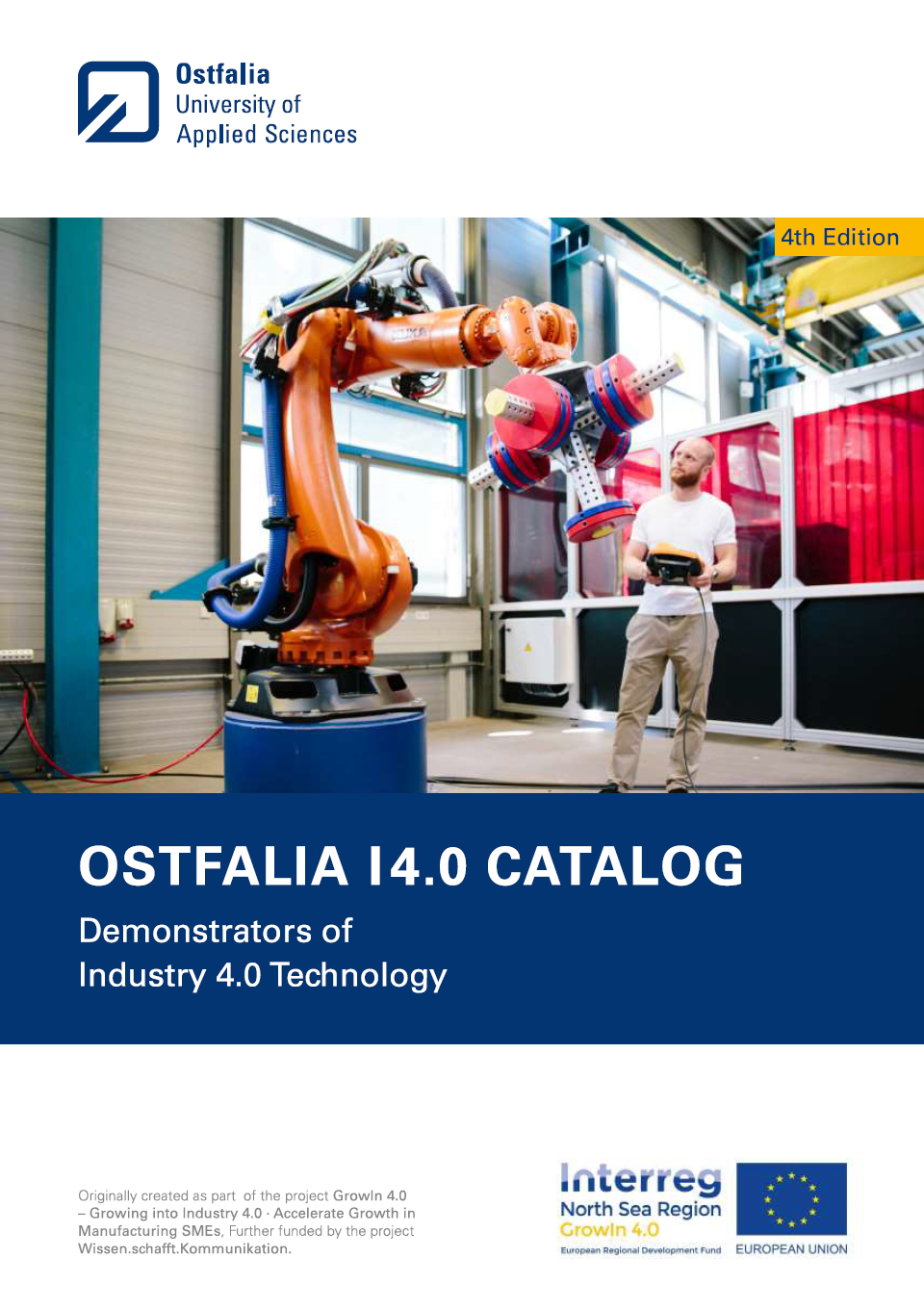 The following are actively engaged in the research area:
Faculty of Electrical Engineering and Information Technology
Faculty of Automotive Engineering
Faculty of Trade and Social Work
Faculty of Computer Science/IT
Faculty of Mechanical Engineering
Faculty of Social Work
Faculty of Transport-Sports-Tourism-Media
Faculty of Business
What exactly is being researched:
The Internet of Things will shape the future of our society as a whole, and has the potential to improve our social lives. It enables and requires new business models. Research in this field is active, with a variety of interdisciplinary research projects, as well as cooperation with industry. Research results are directly incorporated into courses, with many students taking part in the research projects.