Current Research Information System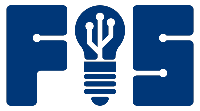 In the past, the Ostfalia used different systems for the collection, consolidation and public presentation of information of their research work. A publicly accessible, consistent and up-to-date provision of information on research projects and publications or even patents couldn't be achieved with the systems used thus far. At the same time, the fragmented provision of data repeatedly prolongs the evaluation processes.
The implementation of a current research information system (CRIS) intends to eliminate these deficiencies and at the same time provide researchers with an integrated overall system which can provide active research management. For this purpose, interfaces to the university's financial management system SAP-PSM and repository OPUS4 will be developed. In addition, more easily accessible information on research projects and publications can increase competitiveness in third-party funded research.
The HIS-RES system from HIS eG is going to be Ostfalia's CRIS. The interfaces will be implemented in cooperation with HIS eG and the Lower Saxony University Competence Centre for SAP (Customer Competence Centre). The gradual replacement of existing systems with the CRIS started in the beginning of 2023. The final completion of the CRIS, including interfaces, is planned for the end of 2023.