In this interview, Professor Corinna Klapproth discusses the ReBoot feasibility study and the development of a concept for rural areas based primarily on bioenergy and its flexibilisation. ReBoot is a joint project with the professors Thorsten Ahrens, Ekkehard Boggasch and Henning Zindler from the Faculty of Supply Engineering, as well as a number of other partners from the region.
Read the full interview with Professor Corinna Klapproth here.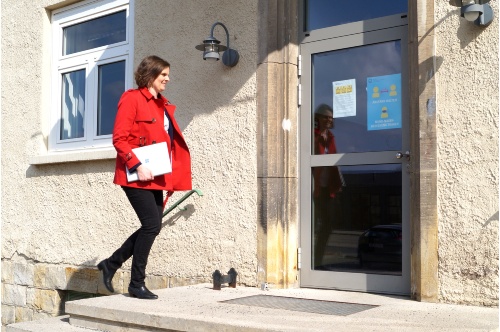 Professor Corinna Klapproth on her way to her office at the Wolfenbüttel Campus of Ostfalia University.