New research building on the Suderburg university campus

The Ostfalia University Campus Suderburg is to receive a new research building with 14 office workplaces and 300 square metres of laboratory space by 2022. This will be made available to the Institute for Sustainable Irrigation and Water Management in Rural Areas, founded in 2019, and thus to inter- and transdisciplinary working groups in cooperation with regional companies, other research institutions and organisations. Through this cooperation, application-oriented research is established. The new building is part of the development of a research infrastructure that focuses on questions of water use, but also on adaptation measures that are made necessary by climate change and extreme weather events. Thus, research activities of the Ostfalia University in the fields of sustainable irrigation, integrated soil and water protection, social transformation processes and regional development in rural areas will be further developed and promoted.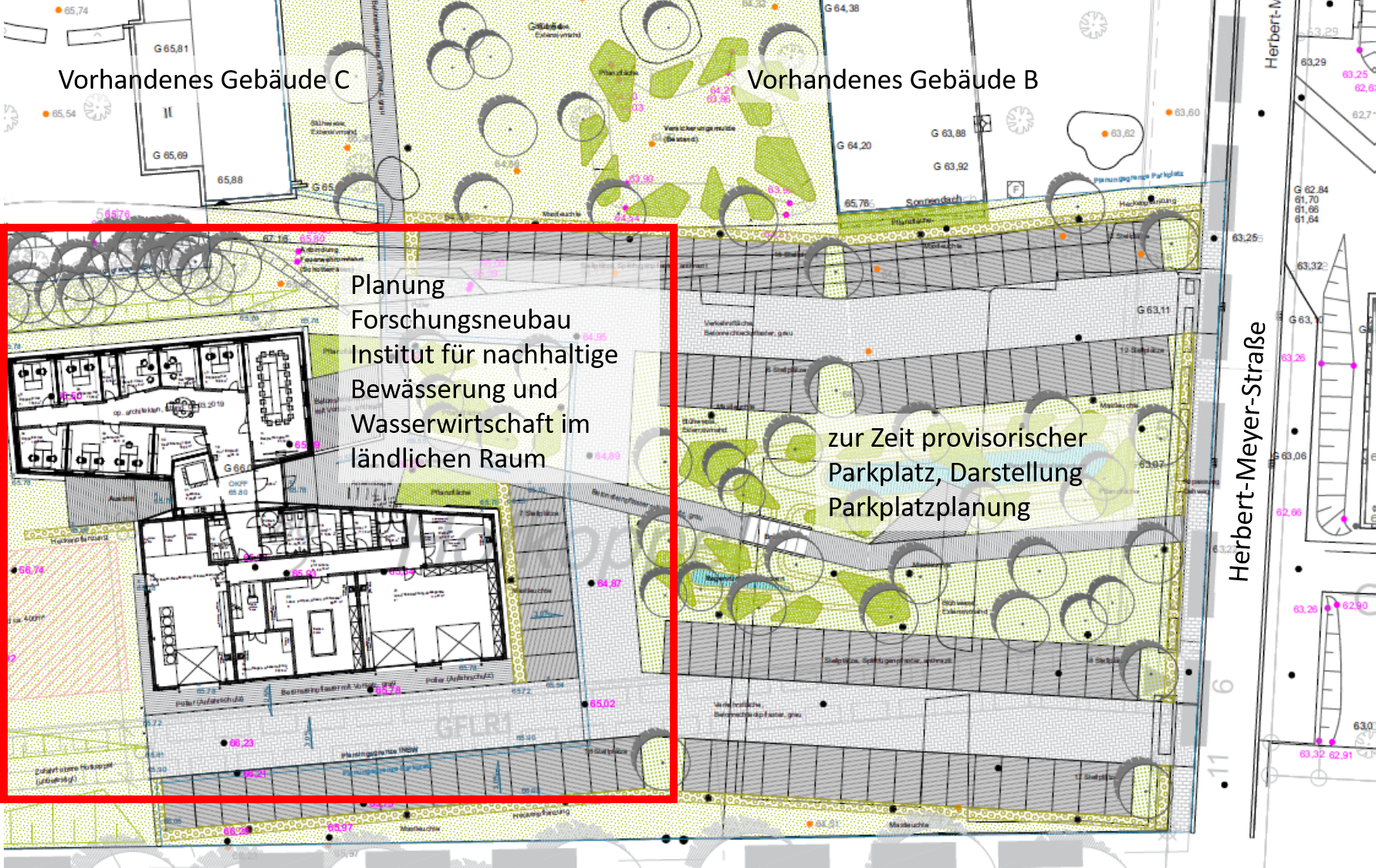 The planned new research building on the Suderburg campus
By complementing the existing research facilities in a targeted manner, high-quality research at regional, national and international level will be made possible, joint research activities of the partners in the respective institutions will be bundled and the visibility of the Ostfalia will be increased. The new building will be financed in particular through research proposals funded by the EFRE, BMBF and DFG.
Your contact person is Prof. Dr.-Ing. Klaus Röttcher